Anatomy and Physiology are two different, but highly related disciplines. This inclusive quiz covers the major aspects of Anatomy.
The over 1730 questions were specifically designed to include those aspects of Physiology that are very essential for perfect understanding of Anatomy.
This allows you to purchase access to the quiz online for 60 days. 
You can take the quiz an unlimited number times in 60 days.
For each attempt, 200 questions will be selected from the question bank of 1700+ questions
Click here to purchase a subscription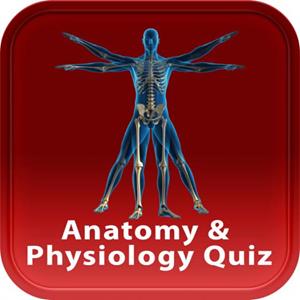 The major topics treated in this quiz include: 
- The organizational levels of life
- The various systems of the human body and basic processes of life.
- Blood
- Heart
- General Anatomy
- Development And Inheritance
- The Reproductive System
- The Urinary System
- The Digestive System
- The Respiratory System
- The Lymphatic And Immune System 
- The Cardiovascular System
- The Endocrine System
- Neurological Exam
- The Autonomic Nervous System
- The Brain And Cranial Nerves
- Anatomy Of The Nervous System
- The Nervous System And Nervous Tissue
- The Muscular System
- Muscle Tissue
- Joints
- The Appendicular Skeleton
- Axial Skeleton
- Bone Tissue And The Skeletal System
- The Integumentary System
- The Tissue Level Of Organization
- Cellular Level Of Organization 
This quiz is a very high quality learning tool, which is exceptionally useful for students that major in Biological and Medical Sciences.
The questions will help you review and test your knowledge.  It's great as practice tool that you can use to test what you have learned or also as a refresher that you want to use as you prepare for or just before taking an exam. 
*** Features ****
• Offers the ideal test format.
• The unique quiz features traditional multiple choice and True / False questions – proven to be a great way to test knowledge.
• It's an excellent and quick resource that helps you as you prepare for your exam
• Excellent way to review what you have learned and test your self
• Great quick resource for students
• Many questions now provide extremely useful feedback comments.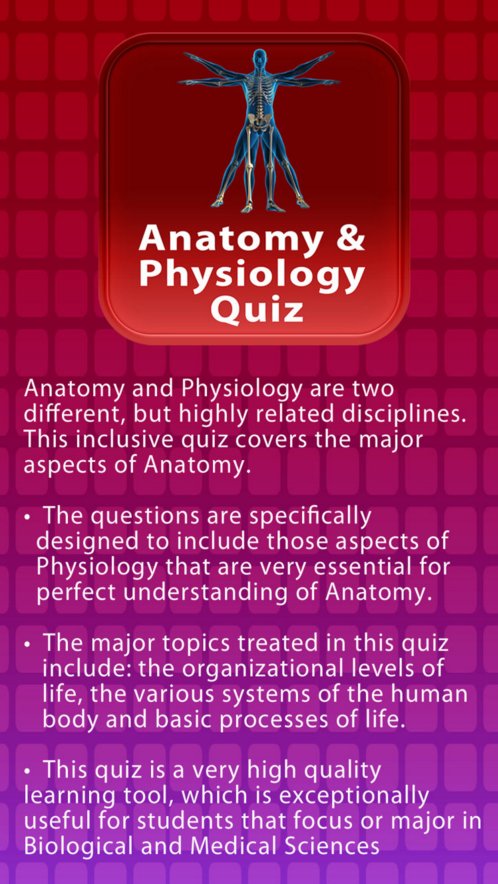 Click here to purchase a subscription